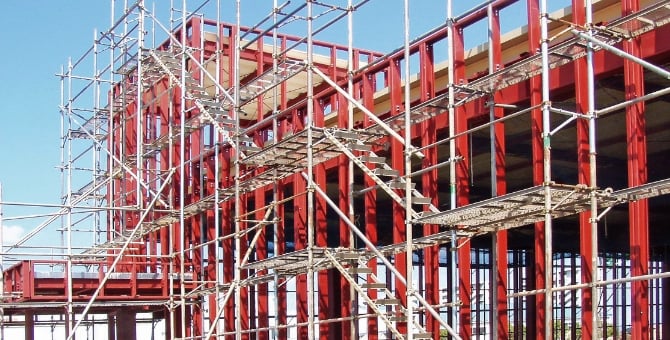 Construction and Civil Engineering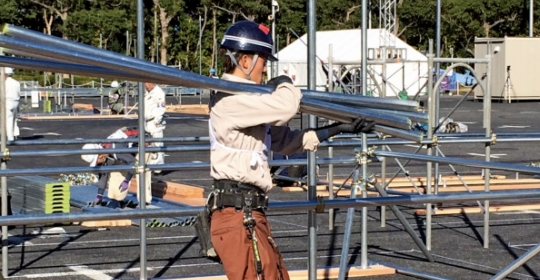 Lightweight Scaffolding Tubes
Super Light 700
Super Light 700 (SL700) balances the conflicting elements of "light" and "strong" required for scaffolding tubes. We achieved creating a single tube with a thickness of 1.8 mm (diameter 48.6 mm, length 4 m) and a strength equivalent to a conventional 2.4 mm tube while being 25% lighter. Its lightness and toughness reduce the burden on workers at the site and improve safety and security.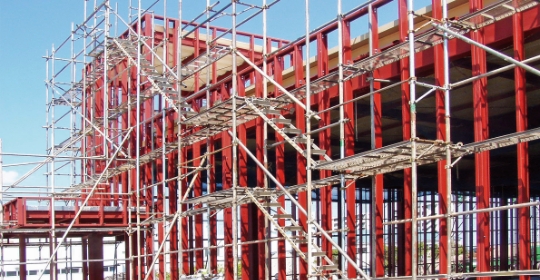 General Scaffolding Tube
PPZ
PZ
Daiwa Steel Tube's single tubes are "Perfect Post Zinc (PPZ)/Post Zinc (PZ)," which are made with our unique anti-corrosion technology. High-purity hot-dip galvanizing applied evenly to the outer surface of the tube and the extremely high rust resistance of the highly corrosion-resistant resin top coating protects the tube from rusting for a long time.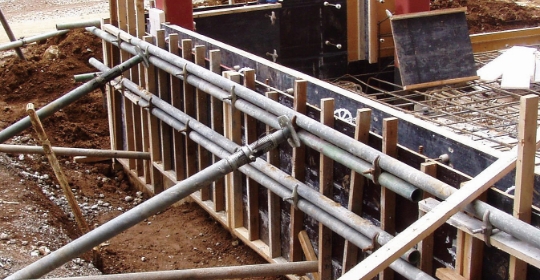 Daiwa Steel Tube's rectangular steel tubes are also used for temporary reinforcement of formworks while placing concrete. Perfect Post Zinc (PPZ) has excellent durability and is available in a variety of sizes and quantities.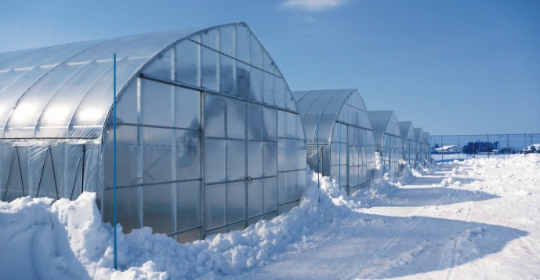 Agricultural greenhouses/various structures
STX
Daiwa Steel Tube's "STX" is a tube made of high tensile strength steel and has about twice the strength and flexibility of conventional products with the same thickness and outer diameter. It is suitable for agricultural greenhouses that are resistant to natural disasters and highly in demand. "Perfect Post Zinc (PPZ)/Post Zinc (PZ)" makes it resistant to rust, and as it is free of harmful substances, it has no impact on the environment.
Winding shaft
Super Color
Super Color is a tube for the Winding Shaft, it is made of a thick zinc-coated steel tube with polyester coating on the inner and outer surfaces. It has excellent corrosion and weather resistance properties, it does not damage PO film or vinyl, and protects the greenhouse from the environment.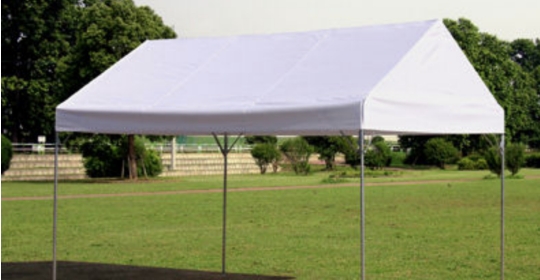 "STX" and "Perfect Post Zinc (PPZ)" are ideal for tent poles used at events and gatherings. STX, which is about twice as strong and flexible as conventional materials, can be used to build a strong tent with a smaller pole diameter. Perfect Post Zinc (PPZ) also provides a beautiful, patternless surface finish for improved aesthetics.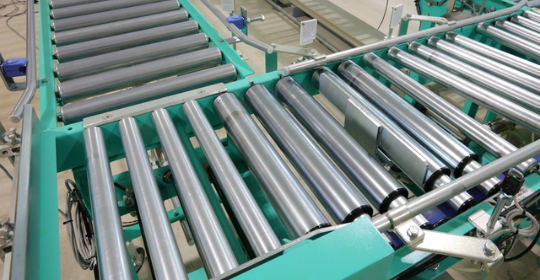 Conveyor/transportation pallet
PZ
"Perfect Post Zinc (PPZ)/Post-Zinc (PZ)" with their perfect roundness, thick zinc plating, and smooth surface finish, are ideal for conveyor rollers. They are rust resistant, durable, and do not require painting, and thus would not stain the articles loaded on them. Robust rectangular steel tubes are widely used for transportation pallets for tough sites.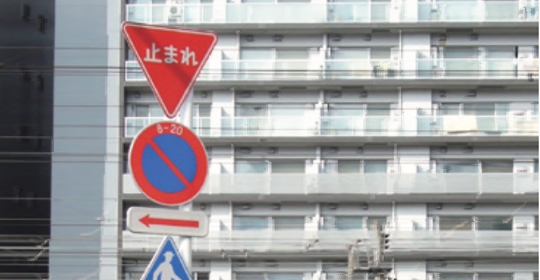 Galvanizing and top coating of "Perfect Post Zinc (PPZ)/Post Zinc (PZ)" make them easy to work with and they can be painted at will. "STX," with its high tensile strength, has excellent durability and is the most suitable material for road materials such as sign posts and car stops.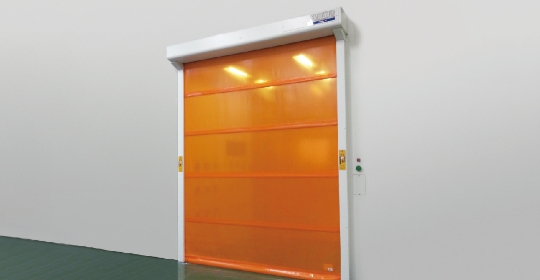 Demand for "STX" is increasing as an intermediate reinforcing material for sheet shutters, which is used for openings that are frequently opened and closed in factories and warehouses. With about twice the strength of conventional materials, a shutter that is strong, smooth, and opens and closes quickly can be easily implemented.
Construction Technology Examination Certification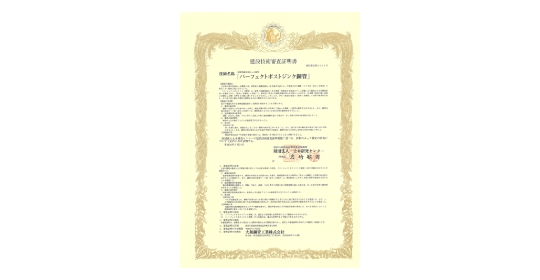 Acquisition of Construction Technology Examination Certification
"Perfect Post Zinc (PPZ)" has acquired the Construction Technology Examination Certification from the Public Works Research Center. The Construction Technology Examination Certification is granted by the Public Works Research Center under the jurisdiction of the Ministry of Land, Infrastructure, Transport and Tourism, which proves that a new construction technology has undergone examination by academic experts. It certifies "Perfect Post Zinc (PPZ)" as a construction technology with excellent rust prevention and workability.