Unique Manufacturing Process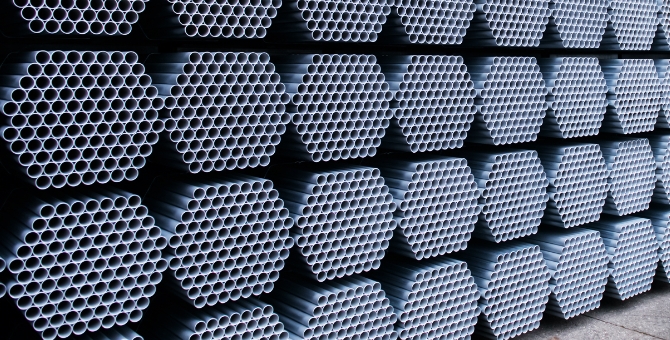 Original line equipment "Daiwa Z Process"
Conventional welded galvanized steel tubes are made using separate processes for tube making (shaping of the tube from plate) and galvanizing. Our original line equipment "Daiwa Z Process" improves process efficiency. In addition, we are committed to product quality with our original topcoat, which improves rust resistance more than any other tube.
The inner surface of the tube is galvanized, followed by tube forming and hot-dip galvanizing.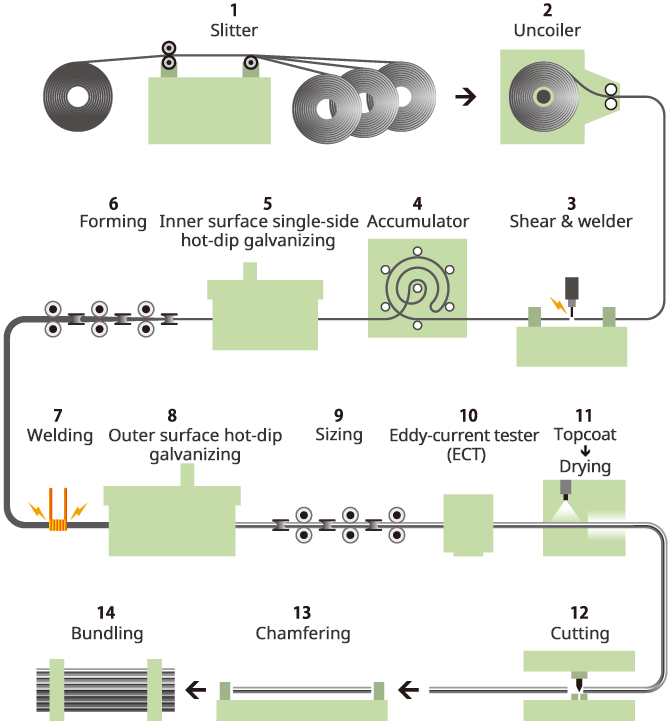 The tube is formed and hot-dip galvanized in one continuous process. The inner surface of the tube is continuously coated with a special high-temperature baked paint forming a uniform and strong layer.